Vanishing Point 
2012 Single screen projection, Market Hall Cinema, Brynmawr
During the summer of 2012, artists Matt White and Katrina Kirkwood scoured the streets and hills of the Ebbw Fach in search of the real voices of the valleys. Each participant interview was placed with a mixture of their own photographs and newly created images to create a series of compelling digital stories.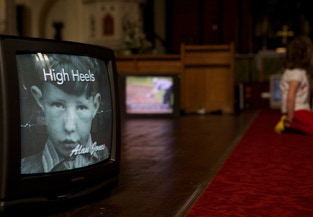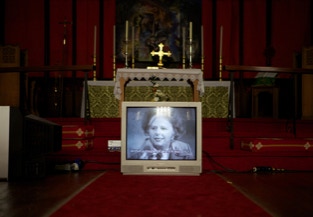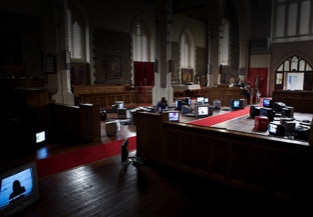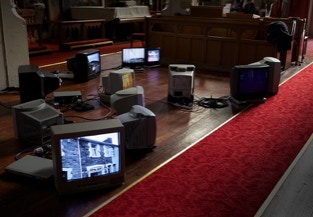 Vanishing Point 
2012 multi-screen installation, St Michael's Church, Abertillery
Matt White brought these voices together in an installation where he incredible collective babble presents a localised community both together and at odds with each other. Their individual voices speak of wider-reaching social and political difficulties; about politics and belonging. The placement of this audio-visual community within this particularly loaded space raises questions about the role of institutions as they continue to shift and adapt to the post industrial climate within the south Wales regions.